Taurus 2020 Horoscope – A Look at the Year Ahead
Taurus 2020 horoscope indicates a stable and peaceful year. Hence this is the right time to settle down during the year. Be prepared to take significant decisions regarding your profession or relationships. Also, you should be confident about your choices.
Read Also: Taurus 2021 Predictions for Career, Finance, Health
As far as relationships are concerned, bulls have to be spontaneous, and there is no room for brashness. Do not hesitate to consult financial experts regarding your investments.
Primarily, you will be guided this year by Jupiter's positive influences. As a result, you will get the right ideas to restructure your life based on brilliant ideas followed by concrete actions. Saturn will act as a restraining force, but you will have no problem in achieving your goals in the year 2020.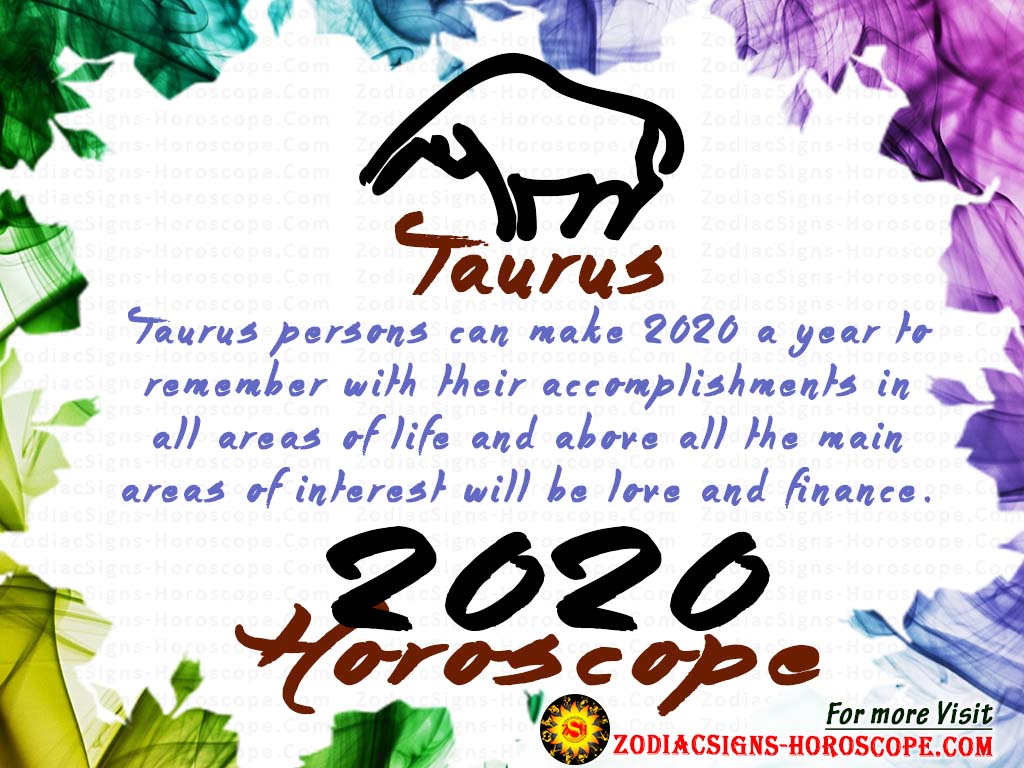 Taurus 2020 Love Horoscope

The Taurus love horoscope 2020 forecasts that love life will be filled with feelings and passion. Consequently, you will have an opportunity to make your love life flourish again. It is the right time to forget about the tensions of the past years in this area. You can analyze the mistakes you have done in the past and take necessary corrective actions.
Single persons will be driven by planetary influences to look for love partners. The desire for settling down with a mate will be dominant. With all your grace and charm you will not have any problem attracting suitable partners. Above all, you will be motivated by genuine love rather than passion in your relationships.
For persons who are already committed to a partner in love, it is but natural to convert that into a marriage. As a consequence, you will have a blessed and divine relationship. Married couples can look forward to the arrival of a new one during the year.
Taurus 2020 Family Horoscope
Astrological predictions for Taurus zodiac personality regarding family guarantee the happy and pleasant year 2020. Though there may be some friction during the first half of the year between family members, the second half portends to be harmonious. You will have a more social presence, and you tend to indulge in community service.
This year Taurus persons will be playing a stellar role in the family. You will have to play the part of a leader in the family environment. As a result, members of the family will seek your advice and guidance on important matters. Do not hesitate to take the lead and give proper instructions. Sometimes you have to act tough with the members, and however, this will be in the interest of the family as a whole.
If there is a problem between family members, this can sort out with a touch of diplomacy and pleasant communication. If you are impartial and sensible, then all the crises can overcome without much difficulty.
Negative aspects of Jupiter may create problems for children in the fields of education and health during the initial months of the year. In contrast, the second quarter from April will be more promising.
Taurus 2020 Career Horoscope
The year 2020 for Taurus professionals will be reasonably encouraging due to the planetary aspects. You should be careful about your colleagues who may create unnecessary obstacles in the completion of your projects. However, you can accomplish your objectives by diligence and perseverance. You have to make sure that your doggedness will not leave any unpleasantness in your professional life.
If you are looking forward to enhancing your career prospects by higher education or by a changeover of jobs, 2020 will be auspicious. Furthermore, you may also look forward to a promotion to a senior position in your present post. Marketing and research professionals will have bright prospects in this year.
Taurus Finance Horoscope 2020
The Taurus zodiac predictions 2020 forecast that the period after August will bring more finances. Therefore, you will have enough money to invest in luxurious items or property of your choice. Jupiter will help you in these matters. If you are interested in stocks and shares, expect a windfall. Enough money will be available for marriages and religious functions during the year.
The beginning of the year is somewhat bleak financially due to the planetary alignments. Therefore, you have to limit your expenses and avoid giving loans to others. It is always advisable to save money and keep it for a rainy day. However, the monetary situation will be much better compared to the preceding years.
Taurus Travel Horoscope 2020
Taurus persons should be ready for extended travels after the first quarter. This is mainly due to the combined impact of Saturn and Jupiter. During the last quarter, you should be prepared to face some hardships in your travel programs.
Taurus 2020 Health Horoscope
Health predictions for Taurus zodiac sign indicate problems during the commencement of 2020. April to June will be highly promising on the health front due to the positive aspects of Jupiter.
As a consequence, health management becomes essential during the year. A healthy diet will be of prime importance. Try to achieve physical fitness by proper food and active sports. Also, you have to maintain an equilibrium between physical and emotional health throughout the year.
2020 Astrology Forecasts For Taurus Birthdays
Taurus persons can make 2020 a year to remember with their accomplishments in all areas of life and above all the main areas of interest will be love and finance. Primarily, you require a certain amount of will-power and a lot of flexibility.
READ ALSO: Horoscope 2021 Yearly Predictions
ALSO READ: Horoscope 2020 Yearly Predictions