Aries 2020 Horoscope – A Look at the Year Ahead
Aries 2020 Horoscope predicts that you will approach the year with a pragmatic approach. Though you will be determined to achieve what you want, your ambition will be tempered with caution and realism. Overall, the year promises to be a peaceful and progressive period.
Read Also: Aries 2021 Predictions for Career, Finance, Health
Your relationships will be stable and steady. You get an opportunity to realign your relationships. Consequently, you have to decide on the usefulness of existing relationships. You can try to discard useless bonds and strengthen good ones.
On the professional front, you can expect new openings. As a consequence, you should be ready to accept new challenges. Be assured that your future will be bright in 2020. It requires more enterprise and inventiveness from your side. The year gives you plenty of opportunities to improve your personal and professional relationships. Consequently, these will be extremely helpful in making progress in your life.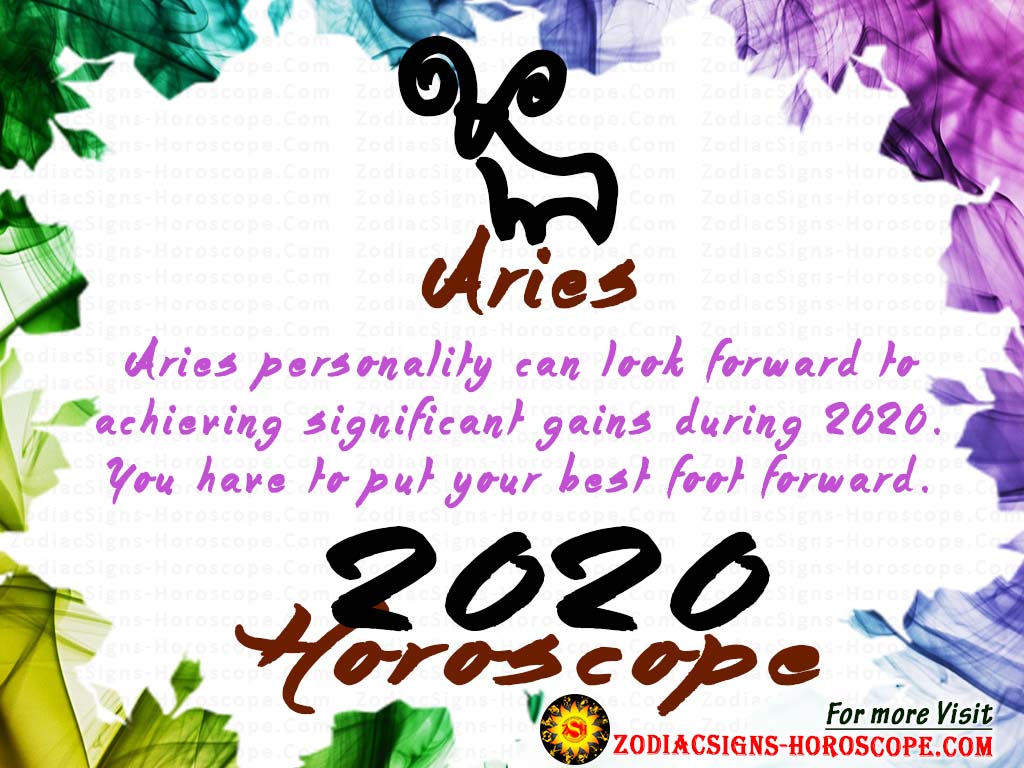 Aries 2020 Love Horoscope
The Aries Love predictions for 2020 are highly favorable for the single Aries person. He will find love among friends and romance will be highly amiable and pleasant. There are bright prospects of marriage in 2020.
Married life will be healthy and intense due to planetary influences. You can forget about past bickerings. As a result, you can look forward to a peaceful and steady relationship with your spouse. It is essential that you fulfill the wishes of your partner willingly. Past events should not come in the way of your present happiness. Optimism and frankness in communication will, therefore, help.
If married couples are looking for a child, Jupiter will help them this year. The period after June will be helpful for the education of children.
Aries 2020 Family Forecasts
Aries zodiac people are generally violent and reckless due to the influence of Planet Mars. As a consequence, this will have a severe impact on family relationships. You should be sensitive to the feelings of your family members if you want to have peace. If you sense danger, withdraw and relax. As a result, the environment will improve enormously.
Your moods will be subject to the influences of various planets considerably during the year 2020. As a result, there may be friction between you and members of the family intermittently.
Family relationships will be somewhat peaceful due to the influence of Jupiter and Saturn after March.
Aries 2020 Career Horoscope
The 2020 forecasts for the Aries suggest a turbulent period for professionals during the first half of the year. You may look forward to changes in your career. However, this will be beneficial. You should keep harmonious relationships with your seniors and colleagues.
Saturn and Jupiter have beneficial aspects for the progress of working people. As a consequence, business people will have the support of family members and influential people. Particularly this will happen during the second half of the year.
Your prospects can be enhanced by further studies and training in your professional field. The year 2020 will provide you with opportunities to prove yourself mainly if you are bold and take the right initiatives. You can expect positive changes as well as progress as per your expectations. The period from April to June is very beneficial for professionals. Both planets and hard work will help you to achieve great heights.
Aries 2020 Finance Horoscope
The yearly horoscopes 2020 for Aries predict a highly beneficial period for financial flows after June. This will help you in starting a new business. Also, you may channel your money into new investments.
Financially the year is promising. Hence there will not be any significant hiccups in your monetary situation. The influence of Jupiter may induce you to indulge in religious donations and humanitarian activities. You can also splurge on material possessions if you are inclined.
2020 Health Horoscope for the Ram
2020 Aries Horoscope for health forecasts that you should concentrate on living a peaceful and stress-free life. This will help you to maintain your vitality. The influence of Jupiter can be seen in maintaining your good health during the first half of the year. The last six months of the year will be dicey on the health front. Hence it is imperative that you conserve energy.
The year will see fluctuations in your well-being depending on your energy levels. Aries people tend to use up their energies. This is mainly due to their rashness and impetuosity during the first six months. You can try to maintain your health by maintaining your emotional health. Therefore, it is imperative to resort to good food habits and lead a stress-free life. Particularly, Yoga, exercise, and a balanced diet will be beneficial.
Travel Horoscope for 2020
Aries people will tend to travel a lot during the first few months of the year. This is mainly due to the influence of Jupiter. The company of family members will make your journeys memorable.
Professionals should be prepared for moving to a new place. Consequently, there is a possibility of a promotion.
2020 Astrology Forecasts for Aries Birthdays
Aries personality can look forward to achieving significant gains during 2020. However, you have to put your best foot forward. You have to restrain your whims and be more rational if you have to succeed. Whenever you find the going tough, or you are subject to a swing of moods, you have to withdraw and relax. Things will come back to normal in due course.
READ ALSO: Horoscope 2021 Yearly Predictions
ALSO READ: Horoscope 2020 Yearly Predictions